Bruce Campbell…Sidelines
Back in the late 50's and early 60's whilst the Christina brand was establishing itself Bruce Campbell held dealer ships for Albatross and maybe the American Ancarrow brand.
Ancarrow produced speedboats that looked like the Cadillacs of the waves with their outrageous wings and exhaust's mounted like rear lights!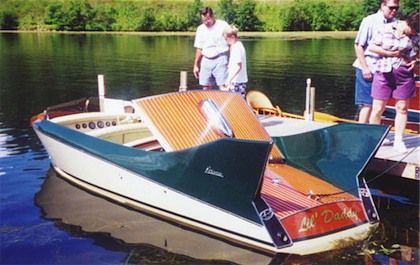 But one of their products which caught Cambell's eye was the incredibly
Futuristic looking "Consul"…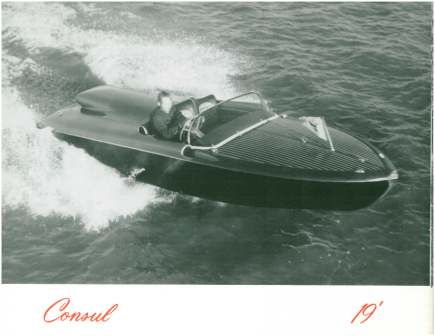 19 feet of Black high gloss accentuated with gold and powered by the latest Cadillac Crusader engines thro a step up V drive giving 65mph!
Yes you heard correctly, 65 mph in 1960!
Here is another picture, better quality thank goodness, it was taken at the London Boat show…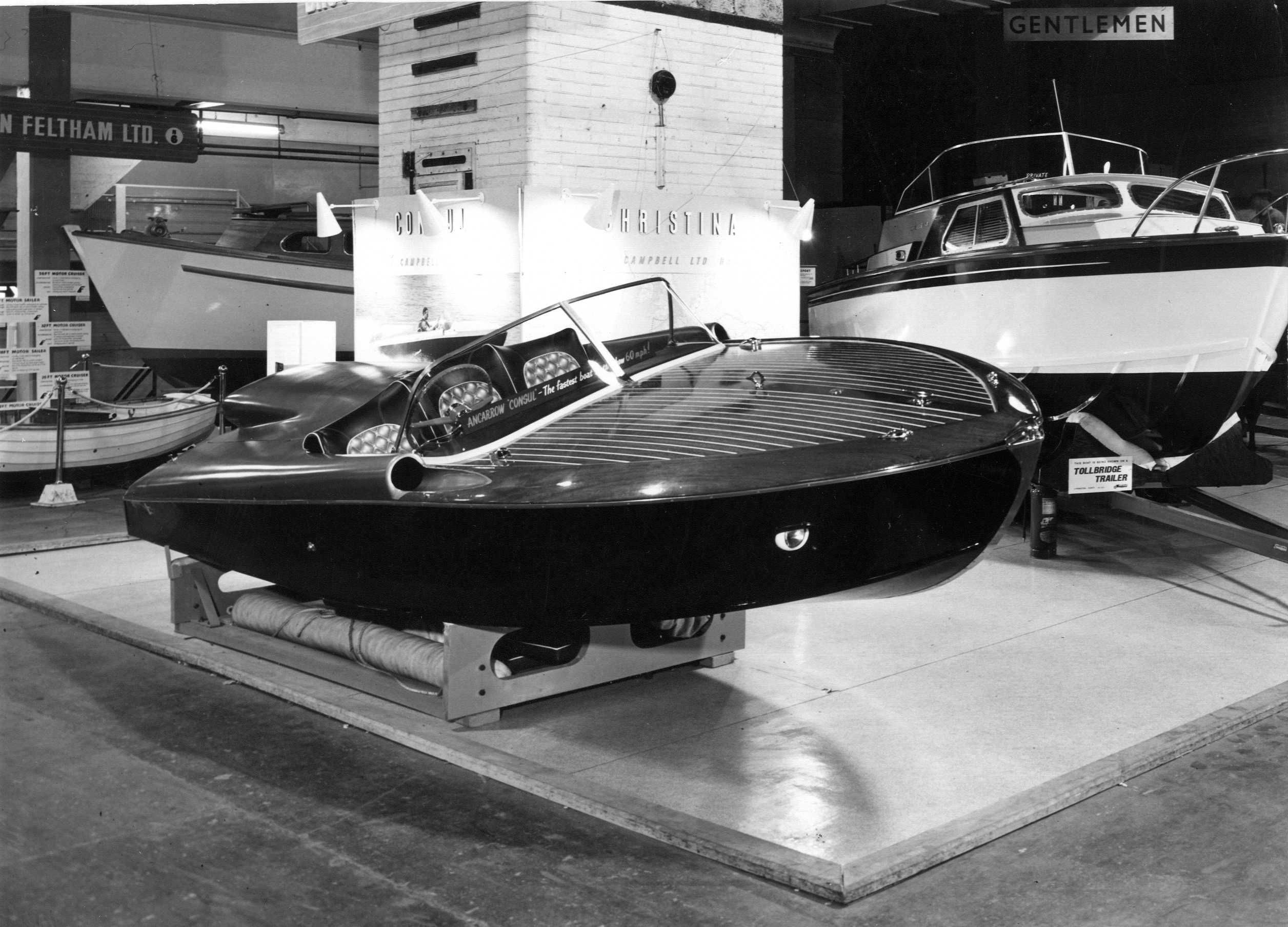 The story goes like this…
Back in 1960, Bruce Campbell and Ken Raybould had taken a CHRISTINA down to the South of France to demonstrate its capabilities to prospective buyers. One day whilst Ken was demonstrating the boat at Villefranche they were overtaken by a black speedboat which turned out to be driven by none other than Gianni Agnelli, the Fiat magnate. Ken had never seen a small boat go so fast and followed in the Christina, eventually back in the harbour Agnelli come over to look at the Christina having never seen a Deep Vee before so a two way conversation went on regarding the 2 boats. It later transpired that Dick Wilkins of Tramontana fame had a Consul which he kept in Devon this was aquired by Campbell and brought back to the Hamble yard where it remained for a fair time during which it attracted much attention especially when its V8 Crusader burbled away!
The craft was eventually purchased and used by Arthur Cole who had redesigned the now famous Christina superstructure for Campbell, subsequently it was then obtained by Philip Goddard who was then based at Willments old yard but has long since disappeared. The original Crusader engine was around this time replaced by a 240hp Ford Dearbourn.
It would be good to know if this unique craft has survived the past 50 odd years and is possibly still in the Hamble area look again at that unique deck and let us know if you spot it anywhere.
Here below is the range of Ancarrow boats…totally 50's in style and utterly amazing specifications for the age.
Mike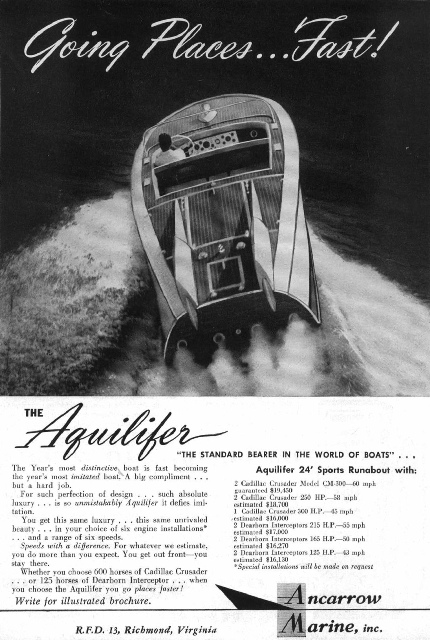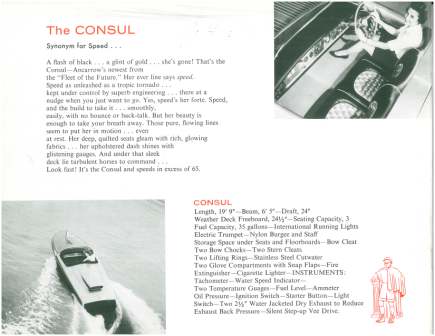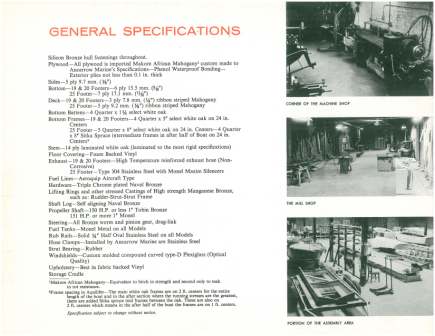 To see more of the Ancarrow Marine 1959 Brochure, follow the link to;
BigFinBoats.com – Online Magazine
(http://bigfinboats.com/forums/index.php?/topic/1731-ancarrow-1959/)
---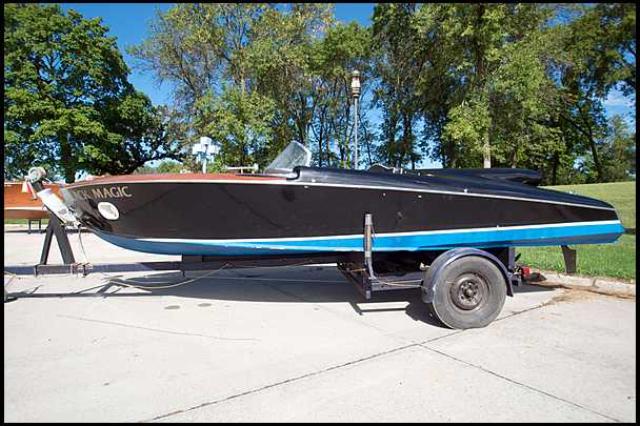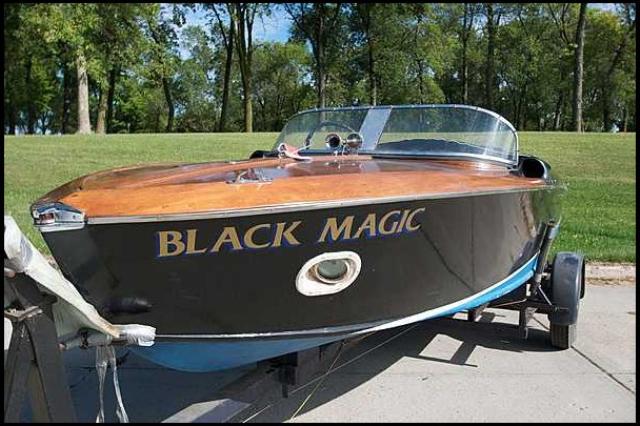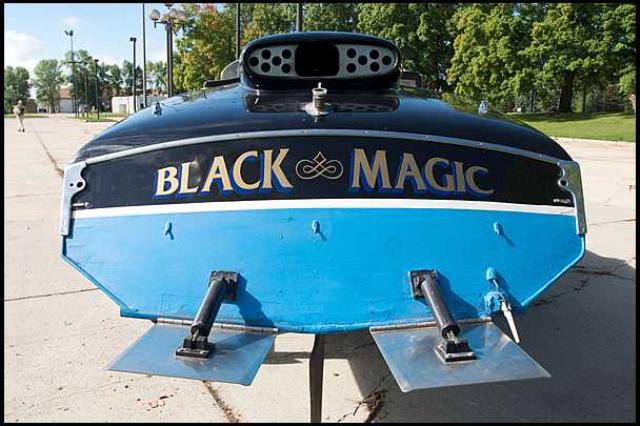 It appears that the pictures above (Black Magic) are of the actual craft owned by Campbell and found in London