Some of you may remember that there was much discussion regarding Surfury and her future, over the past 2 years. The main points being her condition and lack of somewhere for her to be displayed properly. It was hoped that the East Cowes development could have made provision for a Maritime Museum, this now looks unlikely so there is still nowhere to display this ground breaking design. Hopes were raised when interest from abroad with possible funds for restoration were mooted but in view of this statement that looks to be scuppered.
We can only hope that eventually "the powers that be" will recognise the need for a proper living Powerboat Museum to be established preferably in Cowes or on the Hamble so that this situation can be resolved.
Statement from NMM re SURFURY
---
Dear Mike
Thank you for your email of 9 May regarding Surfury. I am sorry it has taken some time for us to reply in full following my holding message but I am sure you will understand we have been extremely busy with the new Sammy Ofer Wing, which opened to the public two weeks ago. Equally, your e-mail raised some questions which required due consideration internally before replying formally.
I will deal with the issues you raised in turn, although perhaps not necessarily in the order in which they appear in your message.
I would say at the outset that in our view the Museum has managed the stewardship of Surfury in an entirely appropriate way since we acquired her and in accordance with the statutory and ethical frameworks within which a national museum must operate. We are not aware of any broad-ranging concerns for Surfury beyond those you have cited in the current discussion. More importantly, we take very seriously any suggestion of neglect of any object in the NMM collection by the NMM staff or Trustees and we do not believe any such concerns are justified in this instance.
From the NMM's perspective, Surfury's future is already safeguarded by the fact she is accessioned as part of the national collection and is preserved in accordance with national and international standards of professional collections care. This was the basis upon which she was originally offered and we would like to reassure you that the vessel's condition has remained stable since it was acquired in 1985.
The proposal that a wealthy Italian benefactor is prepared to provide funding to 'put her back in order and displayed properly' raises a great many issues. The following are just a few of them:
There are the legal and ethical difficulties of 'total restoration' versus long-term preservation, as well as issues regarding shipping an object from the national collection overseas for restoration purposes
It is not the Museum's policy to maintain a collection of working vessels and this was never the understanding when Surfury was offered and acquired. In this respect the Museum has been entirely consistent. Once any total restoration has taken place, even if it were desired, it is not clear how Surfury would be maintained in this condition, where it would be stored/displayed and by whom. As part of the national collection we cannot hand over responsibility for the vessel to a third party except under very specific circumstances to other legally defined heritage bodies
In our view that Surfury does not need a complete overhaul in order to be interpreted as a museum object.
The NMM has a very large and varied collection with many stakeholders who will, naturally, have strong views about particular items. The' in perpetuity' nature of the Museum's commitment to our collections means that we must take a very long view on how best to preserve them and, whilst seeking opportunities to develop and present the collections in new ways, we cannot react to every proposal that is presented. We would argue that, far from being neglected, Surfury is unusual in having been on more or less continuous display at Basildon Motorboat Museum from the time we acquired her in 1985 until the unforeseen closure of that venue last year. Very few objects in a national collection have enjoyed similarly extended periods of display. Therefore we would find it difficult to accept a case for Surfury's display being an immediate priority for the Museum.
Clearly a vessel of Surfury's size presents logistical and storage challenges but we believe that housing the boat at the Science Museum's large object store at Wroughton, alongside other larger craft from NMM's collection, is a perfectly reasonable solution. All objects at Wroughton are available for viewing by the general public by prior appointment.
We are always very happy to discuss our collections with members of the public who take an interest in them and should you wish to come to the Museum and discuss the situation with Surfury and your proposal with me and my colleagues we would be happy to do so.
Kindest regards,
Simon
Simon Stephens
Curator of Ship Model and Boat Collections
National Maritime Museum | Royal Observatory Greenwich | The Queen's House
direct +44 (0) 208 312 6779
Greenwich, London SE10 9NF
---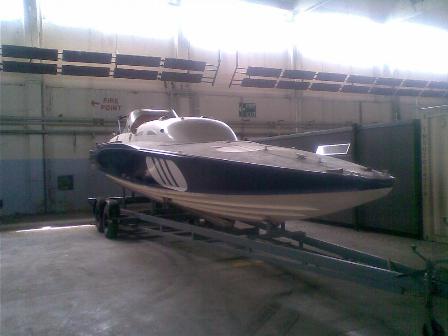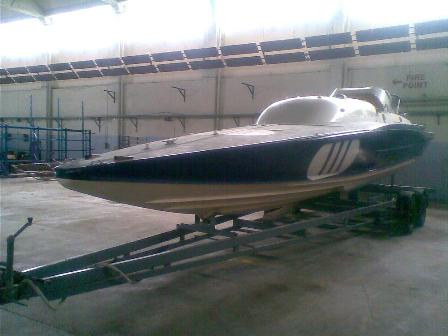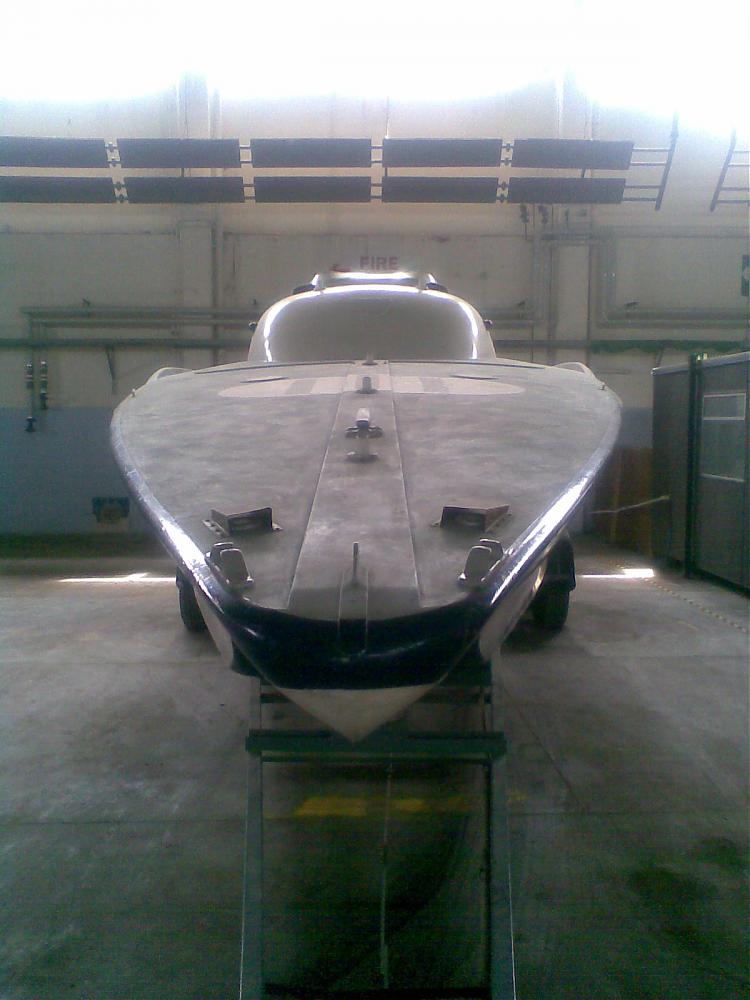 SURFURY now resides in an old Hanger at Wroughton with her future still in the balance…COPC has done all it can…
Would someone out there like to take up the cudgel and assist us to progress this further now that dialogue has at last been opened?
Mike James
COPC